A consultation is important when considering a microblading, permanent make up, medical tatoo or micropigmentation.
Recently I moved to my own practice in Aalst, located Geraardsbergsestraat 194. My practice is located just outside the city center, right at the roundabout, at 1 km from the highway. So very easy to reach. Parking is possible on the street or in the private parking next to the building.

During the initial consultation you: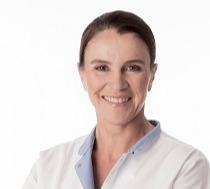 get to know me, expert

can ask all your questions




if no contra-indications are present, you can fix an appointment for your treatment
If no contra-indications are perceived, the treatment goes as follows:
after cleaning, disinfecting the facial part to be treated, I draw in detail w

ith a make-up pencil


this is necessary to give you an idea of the outcome result

colorpigment selection for the permanent make up treatment will be done

The actual

pigmentationwork 

will start with respect of the safety and hygiene rules
It is clear that during your treatment I work with hygienic gloves, sterile single use needles. During the treatment a third person may be present. The post-written instructions are carefully explained and handed to you. A touch-up is included in the price and will be done after 4 weeks.

You can reach me on my portable +32 (0) 477 20 64 45 , send me an email info@joellesenden.com
Clients coming from abroad can stay overnight in a hotel nearby. Please feel free to contact me for hotel accommodation.

Joëlle Senden